The purpose of this site is simple:
to help people prepare the best zombie survival kit.
By considering the 3 things below, you pretty much have everything you need to prepare yourself for the Zombie Apocalypse.
1. Use this website to help you prepare the best individual, group, and long-run survival kit. We may be biased, but for good reason. We put a lot of thought and time into creating this site not just for you, but for ourselves as well.
2. Read Zombie Survival Guide by Max Brooks. This is the most comprehensive book that covers how to prepare for the Zombie Apocalypse. Read it, keep it close, and you will be ahead of most people when the time comes. Learn and understand what you're up against.
3. Read the SAS Survival Handbook by John 'Lofty' Wiseman. Take a step further and learn what it means to survive ANY type of disaster. This is the best, most complete and up to date book for our day. When it comes to an Apocalypse or a disaster, the saying "survival of the fittest" rings true. Knowledge is power and this book will save your life.
So, who are we?
We are just a couple of individuals who strongly believe in preparing for the Apocalypse. Whenever we have extra time from our regular day jobs, we passionately update this website.
Mary Anne Jane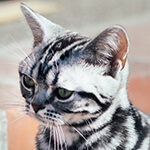 Yes, Mary Anne Jane is her first name. She doesn't go by Mary or Anne or Jane. As the founder of the site, her goal is to provide as much valuable and useful information as she can so you can be prepared for the Zombie Apocalypse. Obsessed with zombies since the age of 14 (now 25 years old), she is convinced that she will be a part of saving the world with her brilliant knowledge and ninja skills. In her free time she enjoys climbing trees, being a techie nerd, and practicing Kung Fu and Tai Chi.
Sebastián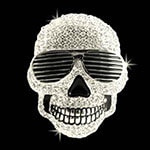 Also known as Bast, he is Mary Anne Jane's older cousin. And unlike Mary Anne Jane, he's not a fan of cats – mainly because he's allergic. Even though the cousins are very different, the passion for zombie preparation keeps them close. Together, they are going to help save humanity when the Zombie Apocalypse comes. He is determined to help one careless dumbass at a time. Together, we can join forces and defeat the undead. In his free time he enjoys going to the shooting range, drinking Hennessy, and listening to Wolfgang Amadeus Mozart.